6 years ago
The Seventwoseven Story: The Foundations of an Architectural Design Company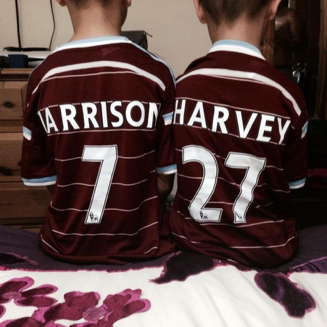 It all started with one man, in a loft.
In 2009, Stewart More was inspired to launch his own architectural design company. Having worked in the industry for many years, Stewart felt that companies simply weren't providing sufficiently detailed information that worked for both client and contractor. Seventwoseven would be the company to fix this problem and so Stewart started a new venture, setting up business in his loft.
Harrison and Harvey, Stewart's two sons, became the inspiration for our company's name. The boys adorn their names and birthdays on football shirts as Harrison, born on the 7th and Harvey, born on the 27th, inspire the Seventwoseven we know today.
As our company grew, so did our team. Seventwoseven became a true family affair, as Stewart's wife Tracey joined, helping with the finances and joining Stewart as company Director. New designers came on board and as we expanded our technical capabilities, CAD technicians and BIM technicians were introduced to the team. With the development of the company and team, new offices were needed, as we moved not once, but twice between 2009-2012. Seventwoseven is currently settled in Benfleet, Essex.
The growth of Seventwoseven is not only down to our team's hard work, but also the rapidly evolving industry we work in. Architectural technology continues to develop and in 2016, we introduced a 3D laser scanning service alongside our existing Design and BIM consultancy services.
We can only expect these technological advances to continue within the industry, and staying up to date with industry technology and demand continues to help us provide an in-depth service that suits client needs. We strive to deliver the latest technologies to clients, staying ahead of the game for the best service possible. We recently acquired a new 3D laser scanner, which is more compact, faster and more detailed than laser scanners have been in the past. It is technology like this that allows us to consistently deliver successful projects.
From a one-man band to an expanding company with eight fantastic team members, Seventwoseven's future is on a bright path as we look forward to moving into a new office space ready for continued growth and successful projects.
Work with our fantastic team and see the professional and detailed services we offer for yourself. Whether you're in the initial stages of designing, or need a full BIM survey, get in touch now at office@seventwoseven.com or give us a call on 01702 667436 to see how we can help