6 years ago
6 Construction Blunders You Can Avoid with BIM Consultancy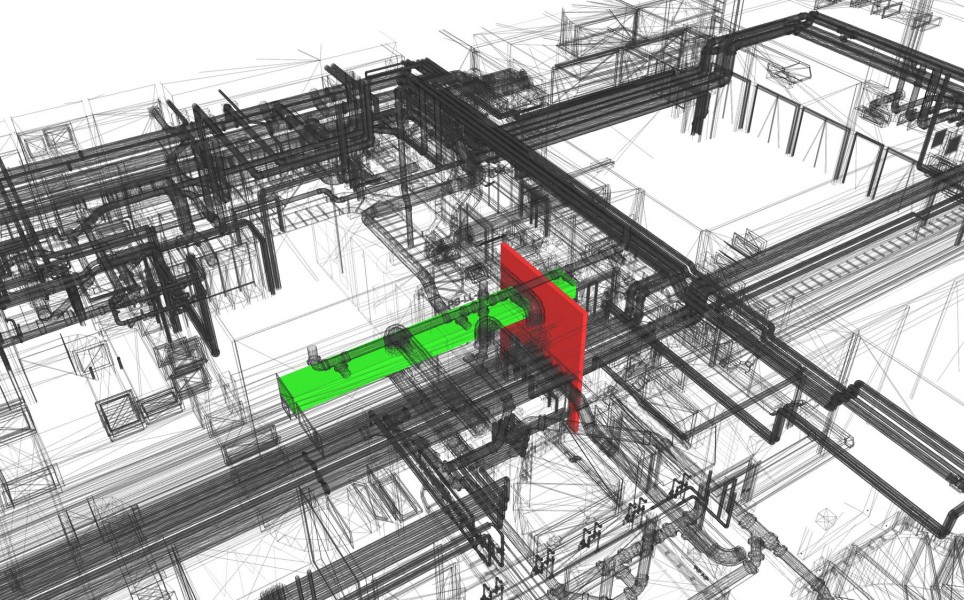 Every construction project is different and yet the same issues appear regularly. Do you wish there was one way to solve multiple problems and help streamline your project?
Then let us introduce you to Building Information Modelling, often known as BIM. If you'd like a more detailed article on what exactly BIM is before reading on, check out our helpful article here.
Construction projects have been running successfully for years, so what blunders could we be talking about? Well, construction may not be a new business, but technology has revolutionised the way it is managed. These regular issues we see on many projects can be avoided simply by involving a BIM Consultancy in the process.
Breaking the bank with unexpected costs
With multiple contractors on site, working with multiple 2D models, it's likely that plans may clash and cause problems. For example, as construction takes place, you could suddenly realise that two companies have planned to install equipment in the same spot. Each company must now revisit plans, charging you for the extra time. Perhaps new materials need to factored in and again the cost falls to you.

With BIM Consultancy services, clash detection can be run through all 3D models, meaning we can catch the clashes before they become problems. No more unexpected cost fixing issues after they arise, but less time spent detecting and solving problems at the start.
Wasted materials, wasted money and eco-destructive projects
Ordering extra tiles to make sure you're covered? Your BIM 3D model can tell you accurate measurements for all materials needed on the job. This digital software uses smart data to analyse the 3D model with precision allowing each contractor to purchase the exact material needed. No need to pay for extra just in case, saving you money and giving your project a green touch.
No collaboration means poor co-ordination
Each architectural project requires multiple companies to work within their expert areas. With so many bodies involved, they can easily fall into the trap of becoming just another contractor on the job. BIM modelling means that all contractors work together and collaborate by merging their individual models into the larger BIM model. This collaboration of models and work gives you a higher level of detail within the 3D model and reduces the risk of clashes and problems.
Poor planning leads to delayed work
Planning your project accurately from 2D models alone, can be a tough task that often results in delays. Planning the detailed processes of a construction project with small amounts of inaccurate detail doesn't sound like the wisest idea, yet it still happens often. With BIM consultancy on your project, we can simulate every step of construction via digital software and plan the work down to the last detail. We can ensure a smooth and efficient process is put in place, minimalising your risk of delayed work.
End results not what you expected?
Seeing your project go from design stage through to completion is an exciting time. Yet, the end result doesn't always work out exactly as you had imagined. With BIM 3D models, you will see a highly accurate 3D representation of your end project. Client expectations can be managed with your live updated 3D model and there's no nasty surprises with clash detection run before any problems arise.
Too many managers, spoil the project
Overseeing the running of various contractors can take multi-tasking to new levels. Each contractor has a team on the job, working from their own 2D model and plans. But who makes sure that each contractor's work doesn't interfere with the next?
Our full BIM consultancy includes a BIM Implementation Manager, who oversees the shared information and collaboration of each 3D model into your BIM model. They can ensure that all data is in the correct format and in the right place at the right time, giving you one less thing to worry about.
BIM is there to make your project more efficient and help it run smoothly. Avoid the unexpected costs, wastage and management stress with a full BIM consultancy for your next project. Find out more about our BIM services or contact us today to speak to a Seventwoseven expert.